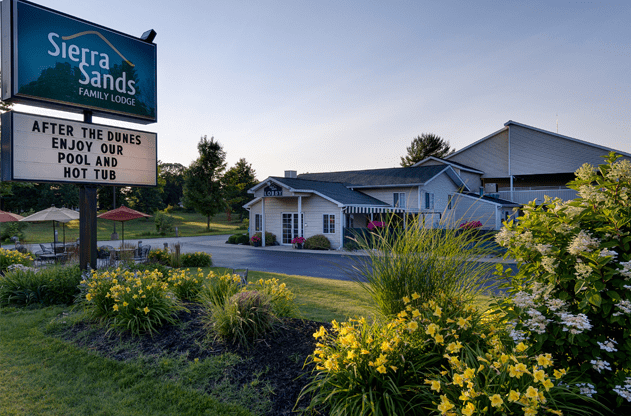 Situated just one mile from the dunes, Sierra Sands Family Lodge offers ideal accommodations for families, dune enthusiasts, and everyone in between.
Our guests enjoy all the conveniences of a restful hotel stay with the added benefit of unique outdoor amenities near the dunes and waterfront. Spend your days out and about, then come back to enjoy even more fun activities on-site at the lodge!
Your safety and enjoyment is our top priority.
At Sierra Sands, we take our guests health and wellbeing seriously. Sean Henry and his friendly and accommodating staff work diligently to ensure that all safety protocols are exceeded so that our guests remain comfortable and carefree during their stay with us.